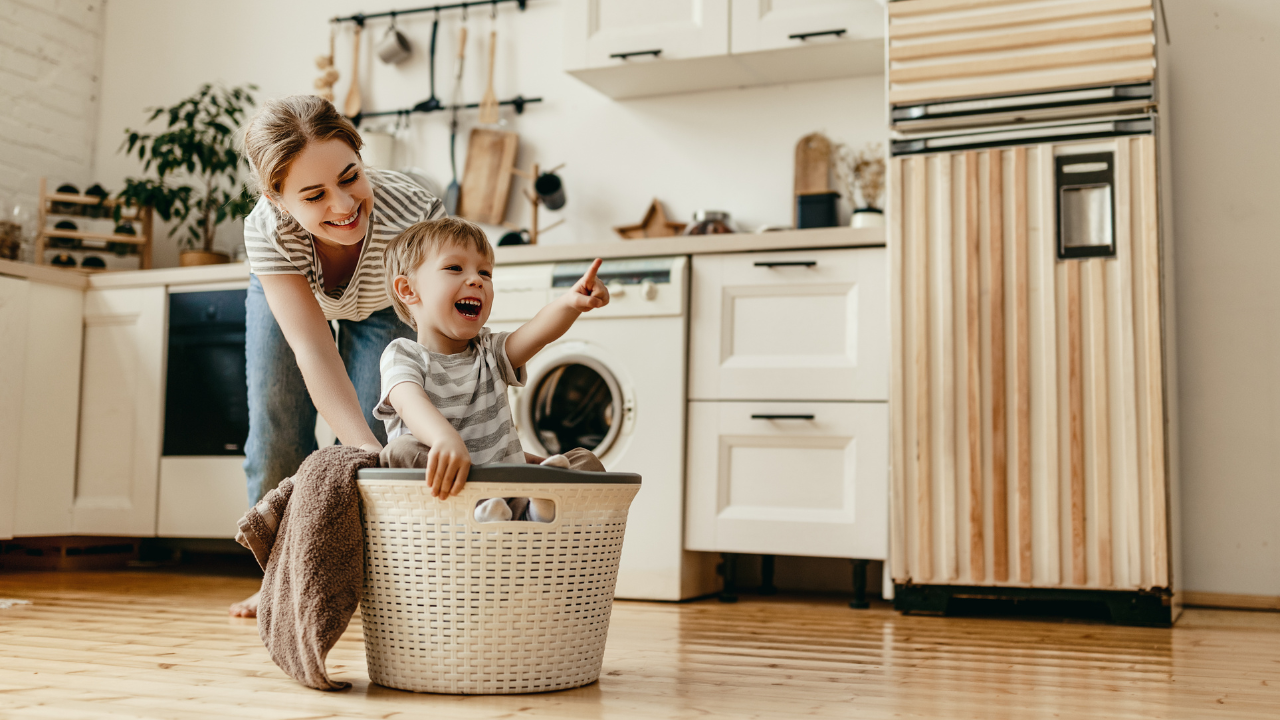 And in the blink of an eye, we are halfway through the year… How did that happen!? 
The good news is, the Australian Government has announced that from July, the Child Care Subsidy (CCS) rate will be increasing! But what is the CCS? What does this mean? What are the details? and what do you need to do to get it? 
No need to fret! Grab your coffee and put your feet up as we have your answers. 
What is the CCS? 

The CCS, is an initiative by the Australian government that aims to provide much-needed financial relief to families. Its primary objectives include reducing out-of-pocket expenses, encouraging workforce participation, and supporting the early learning and development of children. 

This is a significant breakthrough because, until now, the government has only subsidised early learning for four-year-olds. It's truly an exciting opportunity for primary carers to return to work and enrol their children in childcare, even if they may have faced affordability challenges. 
What does it mean?

It means more children will have access to quality early education. Research reveals that children who receive high-quality early childhood education during their preschool years are better equipped with essential social, cognitive, and emotional skills necessary for a successful transition into primary school. These benefits not only have a lasting impact throughout their formative years but also extend well into higher education, employment, and throughout adulthood.

The subsidy amount is determined through a calculation that takes into account factors such as the cost of care, the parents' work hours, family income, the number and age of children in care and family activity level. This subsidy is applicable to various forms of childcare, including Centre Based Day Care, Outside School Hours Care, Family Day Care, and In-Home Care.

What are the details?

Child Care Subsidy is increasing from 1st July 2023. 

The changes include:
Increased Family Income Limit: The family income limit for CCS is being raised from $356,756 to $530,000 per annum, allowing more families to qualify for the subsidy.
Higher Maximum CCS Amount: The maximum amount of CCS is being increased from 85% to 90%, providing families with a higher level of financial support for their child care expenses.
Enhanced CCS Rate for Lower-Income Families: Families earning $80,000 or less will receive a CCS rate of 90%, ensuring greater affordability and accessibility for families in lower income brackets.
Change in CCS Rate for Higher-Income Families: Families earning over $80,000 will be eligible for a CCS rate starting from 90%, which will decrease by 1% for every $5,000 of income earned above $80,000. This reduction in rate will continue until it reaches 0% for families with an income of $530,000.
Higher Rate for Families with Multiple Children: Families earning below $362,408 with more than one child aged 5 or under in care will still have the opportunity to receive a higher rate of subsidy for one or more of their children.
Minimum Subsidised Hours for Indigenous Children: Aboriginal and/or Torres Strait Islander children will be eligible for at least 36 subsidised hours of early childhood education and care per fortnight, regardless of their family's activity level, ensuring equitable access to quality education and care.
What do I need to do? 

Here are the 5 simple steps:
If you haven't already, you need to create a Mygov/Centrelink account.
Log in to your MyGov account and navigate to Centrelink.
Next, to start a claim, select 'Payments and Claim' → 'Claims' → 'Make a claim'
Navigate to 'Families' and then click on 'Get Started'.
Fill out  and upload all the required information and documentation, and click 'Submit'.  
It's important to note that the process can take up to 6 weeks for approval, so start as soon as you can. If you are unsure of any stage of the application and need further assistance, the government website has tools to help. 
Although there are still challenges to address to improve accessibility and affordability to child care, this rebate is a great next step. 

For further information, you can visit servicesaustralia.gov.au. 

Need help with your Childcare Checklist? 
Our labels and a wide range of products will make your child's early learning experience unforgettable.
Imagine personalised labels on their belongings, making them feel special and ready for the adventures ahead.
Checkout our new range designed to keep your little ones safe, cared for and organised.