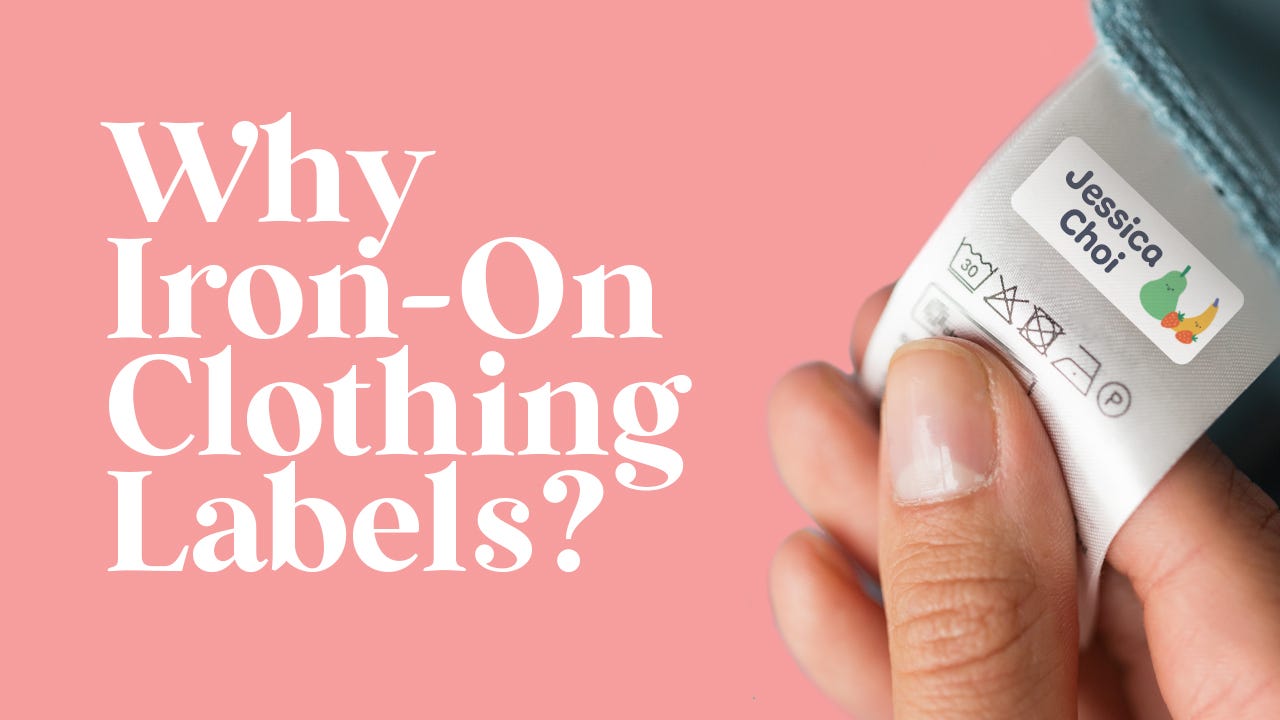 Why Iron-On Clothing Labels?
Are you a busy parent juggling school runs, work, and keeping the house from falling apart? Then you definitely don't need the extra stress of your child losing bits and pieces of their uniform at school or after-school activities!
With Stuck On You's customised iron-on labels for clothing featuring your child's name and your phone number, it'll be easier for any wayward jumpers or hats to make their way back to you. Think of all the money you'll save in replacing these!
Our iron-on labels for kids' clothing are easy to design and use, plus durable enough to endure all your child's adventures.
Trust us - your future self will thank you for using the best iron-on clothing labels on your kid's gear!
Benefits of Using Iron-On Labels for Kids
Where do we even begin? There are so many!
Easy identification: No more sifting through the lost and found pile at school- your child or a teacher can easily spot their labelled items at a glance. And no more awkward mix-ups where your child comes home with someone else's hat or sports shirt, and visa-versa! Personalised name labels for school uniforms help everyone know what belongs to whom.
Time-saving: Think about the minutes you waste searching for lost school clothing. Those minutes add up!
Money-saving: Lost clothes mean you're buying replacements. With iron-on labels, your child's clothes are less likely to go missing, saving you money in the long run.
Practical for all activities: Iron-on clothing labels and tags are water-resistant, so they'll stay put through mud, sweat, and rain, be it at footy practice or school camp!
Easy to apply: All you need is an iron and a few minutes to apply these labels.
Best Iron-On Clothing Labels
Here at Stuck On You, we're proud to produce the best iron-on clothing labels in the industry. 
What sets our labels apart?
Customisable designs

from shape and size to colours and fonts.

High-quality materials

made to last.

100% quality guaranteed

with a 30-day free refund, replacement, or repair policy if you're unsatisfied with the quality of our product. 

Fast delivery

to help you get organised quicker!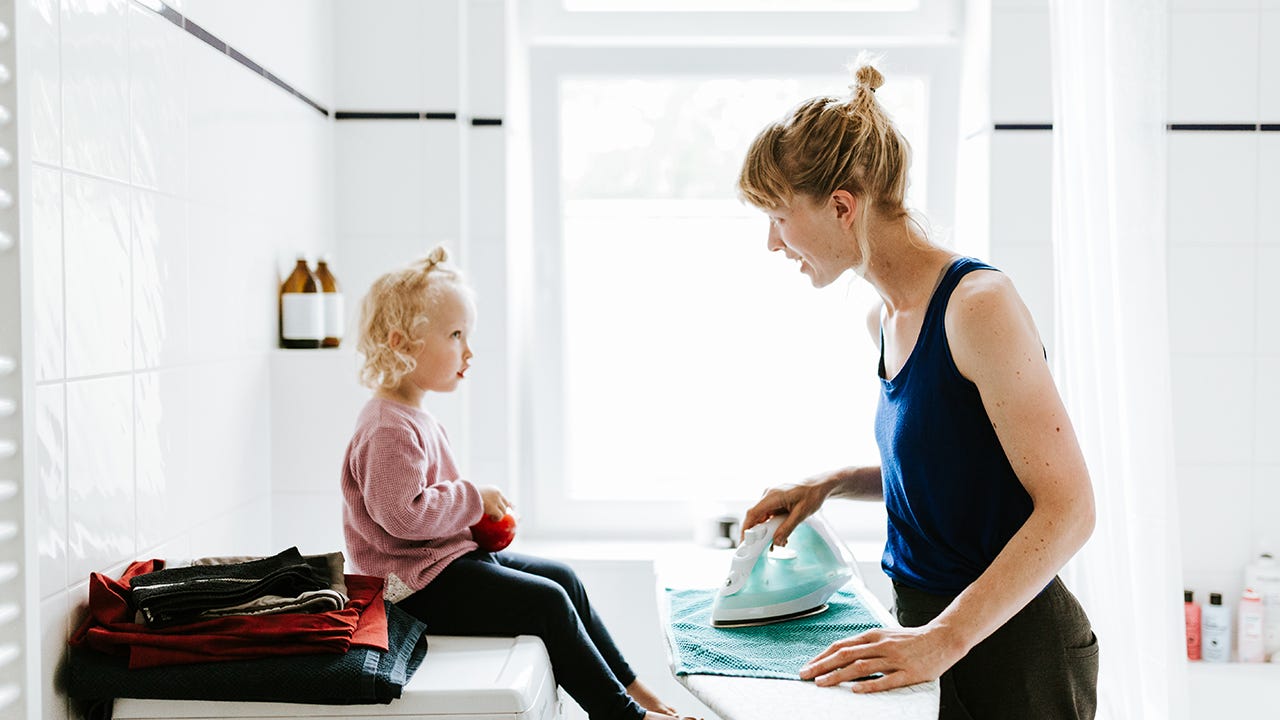 How Stuck On You Is Different
Feature 1: Designed by Parents for Parents
Stuck On You came about from a mum's need to organise her child's belongings. Her little one couldn't read yet, so she went beyond just using their name; she added a fun, familiar icon- a plane like the one his dad flew. Other parents loved this idea, and Stuck On You was born. 
As parents, we understand what you need when it comes to organising and labelling your child's clothing. 
Feature 2: Full Customisation 
When you choose Stuck On You for your clothing label needs, you're in control. 
Choose from various colours, fonts, sizes, shapes and icons like animals, foods, and toys.
Sizes range from mini to large, as well as mixed, so that you can find the best fit for different clothing styles.
Shapes include
Customisation can go beyond just adding your child's name. Including phone numbers or addresses will help any items that go astray be easily returned to you, saving you time tracking them down and money replacing them.
Another bonus? The choice of colours, fonts, and icons on your children's clothing makes it much easier for them to identify that it's theirs. 
How?
Familiarity

:

When kids see an icon they recognise and like, they're more likely to remember and identify the clothing it's attached to.

Quick identification

:

Bright colours stand out, making it quicker for children to spot their belongings among a pile of items, reducing mix-ups and losses.

Learning aid

:

For younger children learning to read, a simple, clear font can make it easier for them to recognise their name.
By allowing your kids to help customise their clothing labels, you're empowering them to take ownership of their belongings, making life easier for both of you!
Feature 3: Superior Quality
Worried about labels fading in the wash or peeling off? Stuck On You labels are washer and dryer safe. 
They're also water-resistant and designed to withstand general wear and tear. Whether it's a muddy rugby match in winter or a sweaty tennis game in summer, our clothing labels and tags are up for the challenge. 
Feature 4: Quality Guaranteed
We're so confident in the superior quality of our products that we offer a 30-day replacement, repair, or refund policy if you're not 100% satisfied with the quality of your clothing labels for kids.
Feature 5: Fast Delivery
Has the back-to-school date snuck up on you? Or perhaps the gymnastics or cricket season? 
No worries! We work hard to get your customised labels to you fast. Expect your order to be dispatched within 1-2 working days and delivered within 14 days.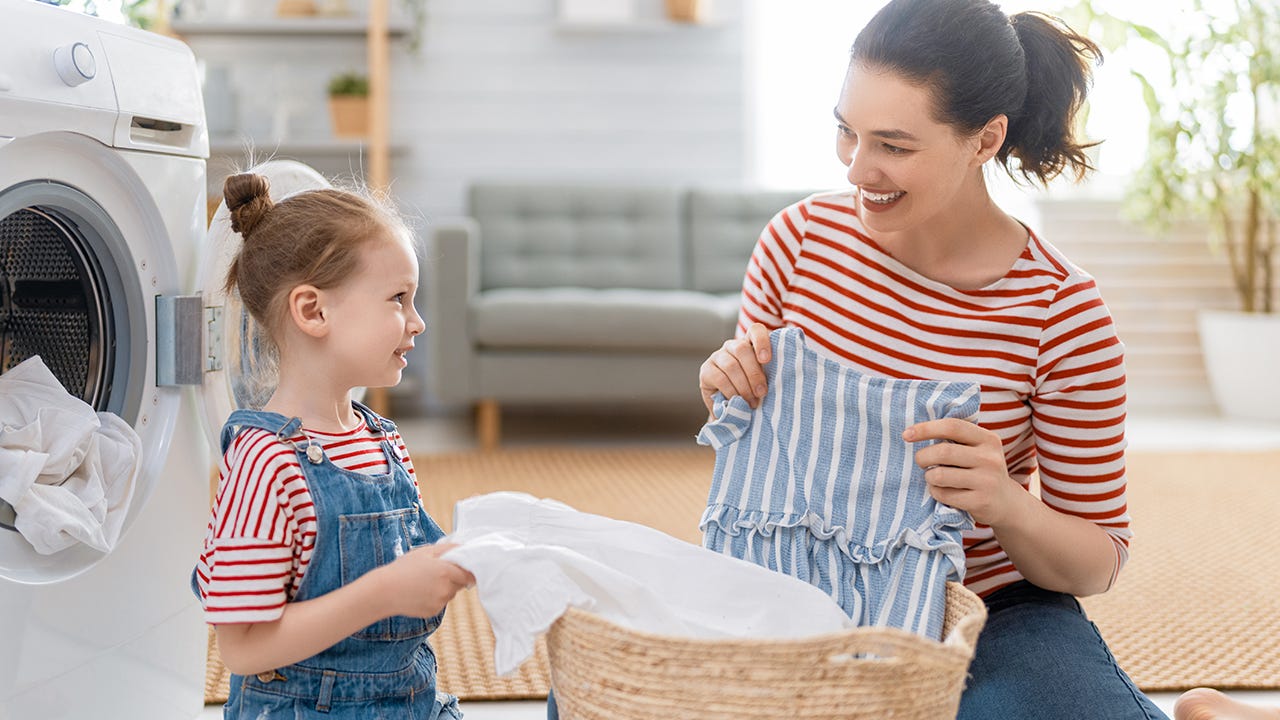 How To Choose the Perfect Iron-On Labels for Your Child
Choosing the perfect iron-on labels is a breeze with our user-friendly website. 
Here's a step-by-step guide to help you through the process.
On our

homepage

,

click the "Shop" tab, then select "Name Labels" from the drop-down menu, then "Clothing".

Choose the shape

you're after from the "Category" tab.

Pick the size

that suits your needs.

Select a fun design

your child will recognise. 

Choose a font

and enter the text

you want to appear on the label.

Decide what label pack size

you need.

Double-check

that all spelling, phone numbers, and addresses are correct.

Click "Add to cart"

and proceed to checkout.

Input your shipping information and make payment.

We'll send you immediate

proof of purchase and a confirmation email

when we dispatch your shipment. 
For help choosing the perfect label, see our handy Clothing Labels Guide. 
FAQs
How To Remove Iron-On Clothing Labels
Reheat the label with an iron to loosen the adhesive. Use a medium heat setting, typically around 140-160°C. The temperature can vary depending on the fabric type, so always check the garment's care label for guidelines first.
Then, gently lift one corner of the label using a pair of tweezers (not your fingers, as the label will retain some heat!). Now, slowly peel off the label, being cautious not to damage the fabric. 
Once removed, wash the item to get rid of any adhesive residue.
Do Iron-On Clothing Labels Stay on?
We design our iron-on labels for kids' clothing to stay put. They are washer and dryer-safe, water-resistant, and can withstand general wear and tear. 
Whether your child is splashing in puddles or sweating it out on the sports field, you can trust these labels to stick around. Just follow the application instructions carefully for the best results.
Do Iron-On Labels Come Off in the Wash?
No, high-quality iron-on labels like ours will not come off in the wash when applied properly.
How Do You Keep Iron-On Letters From Coming Off?
Follow the application instructions correctly to ensure iron-on letters or labels stay stuck. That includes using the right temperature setting on your iron and applying enough pressure. Allow the label to cool completely before the clothing is worn, and wait 48 hours before washing. 
Are Iron-On Labels Permanent?
While iron-on labels are long-lasting, they're not truly permanent. They can withstand multiple washes, general wear and tear, and various weather conditions; however, they can still be removed if needed. 
How Durable Are Iron-On Labels?
Stuck On You's customised iron-on labels for clothing are highly durable. They won't come off in the washing machine or dryer or while your kids are leading their active lives, come rain or shine. With proper application and care, you can expect them to hold up for an extended period.
Clothing Label Reviews and Why You Should Choose Our Iron-On Labels
With Stuck On You, you're choosing a brand that stands out for thoughtful design, customisability, quality, and fast service. 
Our iron-on labels for kids' clothing are perfect for busy parents like you to organise and track your kid's school and sports uniforms and help them do the same. How? Creative clothing labels and tags turn an ordinary piece of clothing into something special, reinforcing your child's interest in keeping track of it.
We proudly produce the best iron-on labels in Australia. How can we be so sure? We have over 500,000 satisfied customers and counting!
See what all the fuss is about by designing and ordering your premium, personalised name labels for school uniforms and other clothing today.
If you have questions about any of our clothing labels, don't hesitate to get in touch with us by filling in the online form. We pride ourselves on our friendly customer service, so we look forward to hearing from you! 
Shop our Clothing Labels Range
---